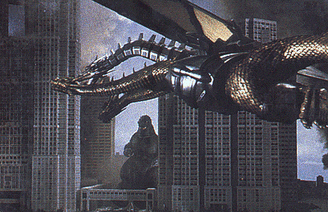 Tokyo is the final battleground in Battle World. 
Combants Appearing in Tokyo
Edit
Ender Dragon
Ebirah
Mecha Godzilla
Kitten Kong
Giant Ants
Clover
Gyaos
Zedus
Kaizer Ghidorah
Giant Adder
Rodan
Ad blocker interference detected!
Wikia is a free-to-use site that makes money from advertising. We have a modified experience for viewers using ad blockers

Wikia is not accessible if you've made further modifications. Remove the custom ad blocker rule(s) and the page will load as expected.